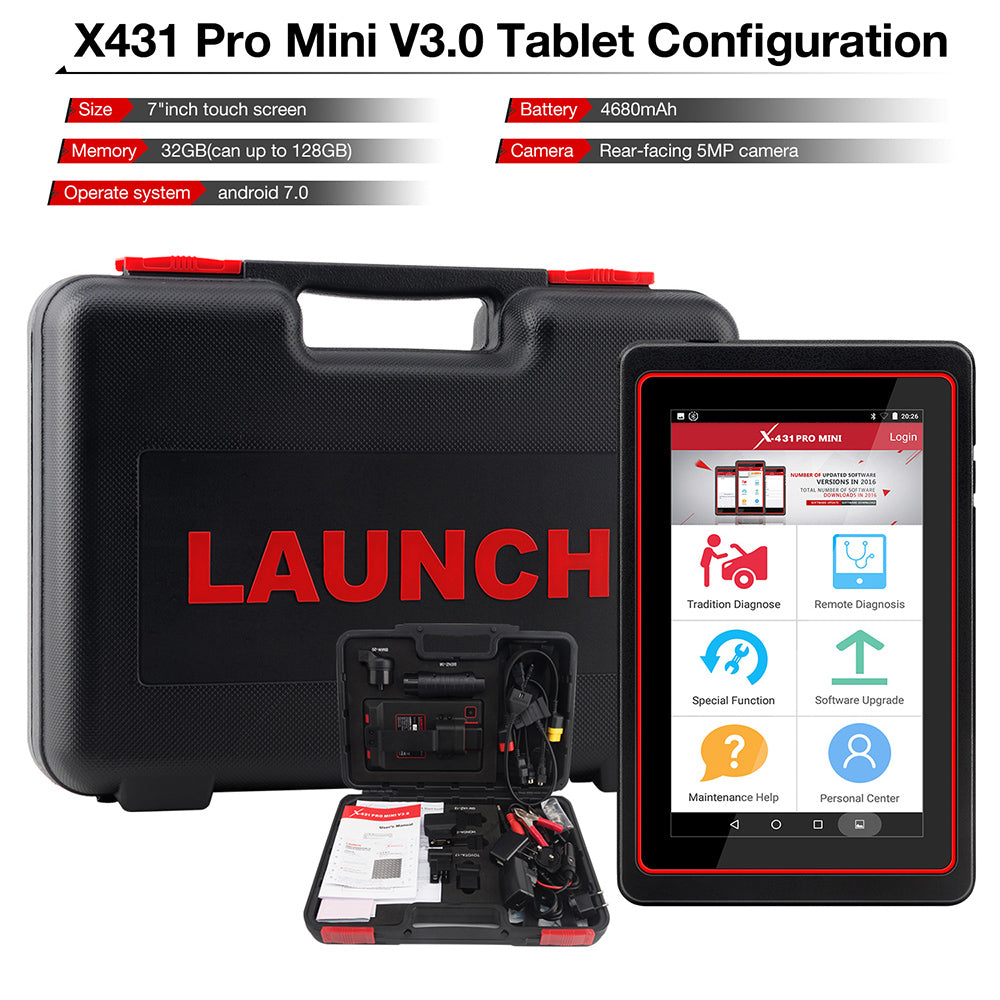 Q1.How to reset the tablet X431?
There are 2 methods available to reset Launch OBD2 tablet X431:

Method 1
(1) Ensure the tablet is in ON mode.
(2) Select "Setting" on the Home screen.
(3) Select "Backup & reset".
(4) Tap "Factory data reset".
(5) Tap "RESET TABLET" to confirm.


Method 2

If the tablet failed to boot, please follow the steps below to fix it.

Warning: Resetting may cause data loss. Be careful to do so.
(1) Ensure the tablet is in OFF mode.
(2) Hold and press POWER key for about 4~5 seconds and then release it.
(3) Then press it once and release to enter the system recovery mode. 
Note: All operations must be performed by pressing the POWER key in the recovery mode. Short press (without delay) can switch different options and long press can confirm the selection.
(4) Move the highlight bar on "wipe data / factory reset" and long press the POWER key to confirm.
(5) Short press the POWER key to select "yes" and long press it to confirm.
(6) After resetting is complete, follow the on-screen instructions to finish the system settings.

 
Q2.What to do if my Google apps cannot work normally?

This tablet is developed based on the Android 7.0 operating system. Because the Android 7.0 system cannot implement Google CTS (Compatibility Test Suite) certification, applications from Google family may fail to work properly on this tablet.

Unauthorized installation of Google applications or other third-party apps is prohibited. All losses and consequences resulting from failure to do so shall be undertaken by the user. We shall not assume any responsibility for it.
Relative product categories: